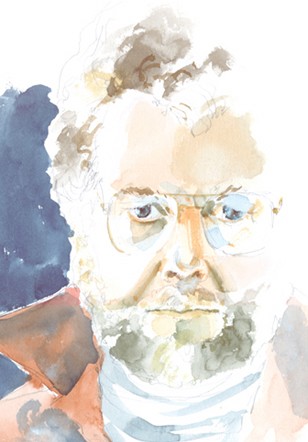 Roger moved to Lovell, Maine in 1975 from Ohio. Throughout his adult life, Roger was an advertising man, working as an art director for McCann-Erickson in Pittsburgh on the Westinghouse account and in Ohio for Howard Swink.
In Maine, he owned his own agency for twenty-three years, and retired in 2002 to concentrate on fine art. Preferring oils, Roger also works in watercolor, and sculpts in wood and stone. His most renowned painting is of Admiral Arleigh Burke, which hung in the wardroom of the USS Arleigh Burke, DDG-51, the first of a class of Aegis destroyers, built by Bath Iron Works.
Roger lives in Lovell with his wife, Jane. Between the two of them, Roger and Jane have 10 children, 26 grandchildren and two great grandchildren.
Roger's studio is open by appointment. Commissions are gladly accepted.